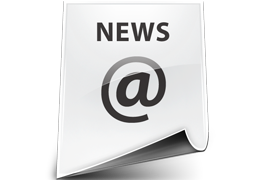 All three of the steam locomotives in the custodianship of the 5305 Locomotive Association will be hard at work on the main line from May this year. Most of the work will be in conjunction with railtour operators Steam Dreams and Kingfisher.



Black Five 45305 "Alderman A E Draper" will be in the pool of locomotives working the Dalesman and Fellsman trains for Kingfisher. The Dalesman route is from Hellifield to Carlisle and back via Settle whilst the Fellsman utilises the Cumbrian coast from Carnforth to Ravenglass and return. The Kingfisher programme over these routes is significantly increased from previous years with prices kept low to attract the tourist market. In addition 45305 will take part in the historical rerun of the Fifteeen Guinea Special of August 1968, sponsored by West Coast Railway Company.



70013 "Oliver Cromwell" makes its long awaited return to the main line and will be working a number of trains for Steam Dreams in the south. In addition to returning to its old stamping ground of Norwich, the loco will visit several locations in the Cathedrals Express programme in the autumn. 70013 will be another locomotive re-enacting the Fifteen Guinea Special. "Cromwell" is also expected to work in the West Coast Railways Scarborough Spa Express programme which will run midweek in the school summer holidays.



5305LA will be sponsoring a small number of trains themselves in 2008. One of these will use 45305 and 70013 on a Preston-Blackburn-Carnforth-Shap-Carlisle-Shap-Preston working with the Black Five to Carnforth and "Cromwell" out and back over Shap. The provisional date is the 16th August. Other tours are in the early planning stages.



King Arthur Class loco 30777 "Sir Lamiel" will swap with 70013 in September to work several Steam Dreams Cathedrals Express trains during the October to December period. Negotiations are currently underway which may get the "Arthur" to other interesting locations during this period.



Further details of workings will appear on the 5305LA web site as they become available.