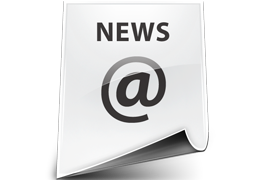 National Collection locomotive and only representative of the "King Arthur" class No. 30777 "Sir Lamiel" has returned to the Great Central Railway in time for Christmas. The "Arthur" is fresh from a very successful season on Southern metals which included storming Honiton Bank in fine style with 11 coaches, reaching 20mph at the top despite a 20mph restriction on the approach to the bank and having slipped to a stand on a curve near the bottom.



Now, the "Arthur's" custodians, 5305LA plan to take the locomotive back to her home base at Loughborough in time for Christmas to enable more people to experience at close hand exactly what this superb locomotive can do. "Sir Lamiel" put in a storming performance at the GCR's October Gala, including some spirited TPO runs. It is planned that the "Arthur" will spend the next few months "at home" working both passenger trains and the GCR's popular "Drive a Locomotive Experiences".



"Sir Lamiel" is part of the National Collection, but has been in the custody of the 5305 Locomotive Association volunteers since 1978. 5305 LA are also custodians of "Black Five" no 45305, the NRM's Class 33 Diesel No. D6535, Peak No. D123 and are partners in the restoration of the National Collection's Britannia No. 70013 "Oliver Cromwell" which is expected to return to steam next year in time for the 40th anniversary of the end of steam on BR in which this locomotive played a starring role as the "last ever" steam locomotive on the main line with the "15 Guinea Special".



"Sir Lamiel" has recently undergone lengthy unforeseen boiler repairs which prevented the locomotive taking up main line duties earlier in the year. The repairs cost over £20,000 and as 5305 LA are currently working on the overhaul of 70013 "Oliver Cromwell" and every penny is needed. If you would like to make a donation to 5305LA please send cheques made payable to 5305LA, Sandcroft, Mansfield Road, Farnsfield, Newark, Notts. NG22 8HH. Alternatively, why not set up a standing order to make regular payments - forms are available from the same address.