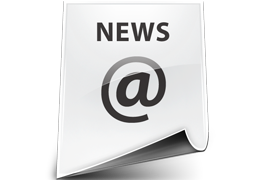 Cromwell Crunches Cotswolds

70013 Oliver Cromwell took an RTC charter from Euston to Worcester and back into Paddington last Saturday, 7th July. The starting point at Euston was because of the unavailability of paths out of Paddington that morning. This meant that Cromwell had another bash at Camden bank, although signal checks spoilt the climb with its ten coach load. After reaching the Great Western Main Line at Acton, the original route was gained and passenger pick ups were made at Slough, Reading and Didcot.

With the tender full of water following a stop at Hinksey North, the 'Brit' took the train through Oxford and gained the Cotswold line at Wolvercote Junction. Although signal checks, probably because of an HST in front, to some extent spoilt the run over this scenic route, parts of which have recently been redoubled, Cromwell gave a characteristically noisy performance all the way to Worcester.

On the return journey, which was via Ashchurch, Standish Junction and Kemble, the highlight was undoubtedly the climb from Stroud up through the Golden Valley. 70013 did not disappoint the on board customers nor the many linesiders as she blasted up the gradient and round the reverse curves. Arrival at Paddington was on time to the second, completing another competent performance by a locomotive which has generated a large following among the steam charter travelling public, as was evident from comments made during and after the run.

Next week the 'Brit' will work a charter from Kings Cross to Lincoln and back, again for RTC. After that it is due to go to Crewe and begin its summer season there with a trip to Carlisle on the 21st July.