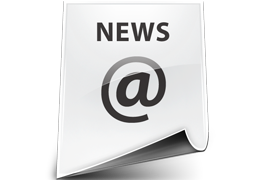 Another Foray into Cornwall for Oliver Cromwell



Following its successful runs from Bristol to Penzance on the 28th April with the Great Britain V and the return trip on the 5th May Royal Duchy charter, both double heading with 34067 Tangmere, 5305LA-operated Class 7MT No. 70013 Oliver Cromwell was back in Cornwall on Saturday 19th May.



This time the 'Brit' was on its own working a single headed trip from Bristol to Par and return, which took on the famous Devon banks in both directions. As anticipated, these hills posed no problems for Cromwell with its nine coach train. On-time running was the order of the day and the passengers on this fully booked charter who were picked up at Bristol, Taunton and Exeter enjoyed a good day out with plenty of lively running and ample noise from the chimney.



70013 travelled diesel hauled from Southall to Bristol with the empty stock the day before and returned in similar fashion the day after. The loco is in position to take up its next booked charter on Sunday 27th May when it works from Kings Cross (not St Pancras as originally envisaged) to Matlock and Rowsley via Grantham, Melton Mowbray and Loughborough, returning to Kings Cross by the same route. After that it will visit the Railfest at the National Railway Museum in York from the 5th to 10th June, having hauled a charter from London Victoria to York on Tuesday 5th June.