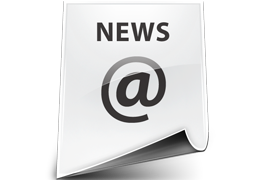 Cromwell Saves Time on a CME and Earns a Week Off

Last Saturday's Cumbrian Mountain Express for the Railway Touring Company saw 70013 Oliver Cromwell taking over from preserved Class 86 electric loco 86259 Les Ross at Carnforth. A problem with the coaching stock caused an hour's delay at the changeover point but 70013 and the support crew rose to the occasion to ensure that there was an early arrival at Farington Junction when the steam section was completed. This was achieved by a record turn round time when servicing Cromwell at Carlisle Upperby and by saving a total of 21 minutes at the Appleby and Hellifield water stops.

There was disappointment for the dyed-in-the-wool enthusiasts because a diesel was present at the rear of the train throughout the steam hauled sections. The very dry weather had led to a perceived fire risk and the operators decided to play safe by attaching the diesel to supply some of the motive power as lineside fires may well have led to a complete steam ban until significant rain dampened down the vegitation adjacent to the tracks.

Oliver Cromwell has worked every Saturday since the 25th February and took a well earned rest over the Easter weekend. It is only a brief respite. however, because 70013 is booked on The East Riding from Kings Cross to Scarborough via Goole and then back to York on Saturday 14th April. Towards the end of next week the loco will undertake a 'positioning move' from Carnforth to Southall.

Just to emphasise the brevity of this weekend's respite, Cromwell will be back on duty soon after The East Riding with Great Britain V, hauling the York-Edinburgh leg on the 21st April and the Preston-Bristol and Bristol-Penzance legs on the 27th and 28th April.