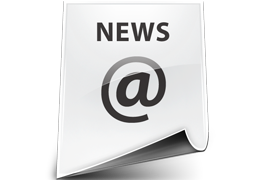 Cromwell's Caledonian Capers Continue

70013 Oliver Cromwell has continued to be the mainstay of the Railway Touring Company's steam hauled charter trains in the north of England.

On Saturday the 17th March it took a train originating from Huddersfield with diesel haulage down the East Coast Main Line from York to Edinburgh as reported in a previous article. The loco and its support coach then went to Thornton Yard near Kirkaldy in Fife to stable until the following Saturday. The facilities there are normally used by A4 No. 60009 Union of South Africa and K4 No. 61994 The Great Marquess but as both these engines are at Crewe for maintenance, the secure shed was free for Cromwell to use.

An engine and support coach move back to Edinburgh on the morning of Saturday the 24th March placed 70013 in position to haul another RTC charter, this time from Waverley station to Manchester Victoria via Lockerbie and Carlisle. This route took in the demanding climbs to Cobbinshaw, Beattock and Shap summits. Although a diesel remained on the back because of perceived fire risk, Cromwell was made to work hard over these hills. So much so that the loco almost ran out of coal but with the help of the diesel and careful conservation, its final location, the stabling point of the Manchester Museum of Science and Industry (MoSI), was reached with a few cobbles left.

Cromwell's next appointment is on Saturday the 31st March with an extra Cumbrian Mountain Express, again for RTC. The loco moves from MoSI on the morning of Friday 30th March. After the CME the loco has a rare weekend off before moving down to Southall to be in place for a Kings Cross-Goole-Scarborough-Doncaster charter, once again for RTC. The stabling point throughout the following week will be the National railway Museum, York, from where 70013, substituting for the unavailable 60009 and 60007, will take the York-Edinburgh leg on of RTC's Great Britain V on Day 1 of that company's nine day extravaganza.