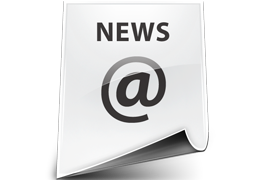 Either "Black Five" 45305 or "King Arthur" 30777 will appear at the Keighley and Worth Valley Railway 40th Anniversary Gala on 27th-29th June 2008. 45305 will attend if all boiler repairs have been completed and the locomotive has regained its main line certificate. Otherwise 30777 Sir Lamiel will substitute.



On Saturday 28th and Sunday 29th June there will be three shuttles between Keighley (KWVR platform 3) and Hellifield, with some trains starting or terminating at Oxenhope. The steam loco will haul the train from the Worth Valley "topping and tailing" with a Class 47 or 37 diesel which will provide the traction on the return.



The Keighley-Hellifield shuttles will take place on both the Saturday and Sunday. In addition on Saturday an evening "beer train" will run from Keighley to Ribblehead and return.



The Gala celebrates the 40th anniversary of the opening of the Keighley and Worth Valley Railway by the KWVR Preservation Society.



For further details, including booking information, visit the Worth Valley website www.kwvr.co.uk or, for special offers, see Steam Railway 347 (March 20th to April 3rd 2008) page 9.